G Adventures Peru: All you need to know
How recommendable is it to take a tour of Peru with G Adventures? In this article, you'll discover the advantages and disadvantages of travelling with this company. You'll also learn how G Adventures Peru (formerly known as GAP) compares to the other options available.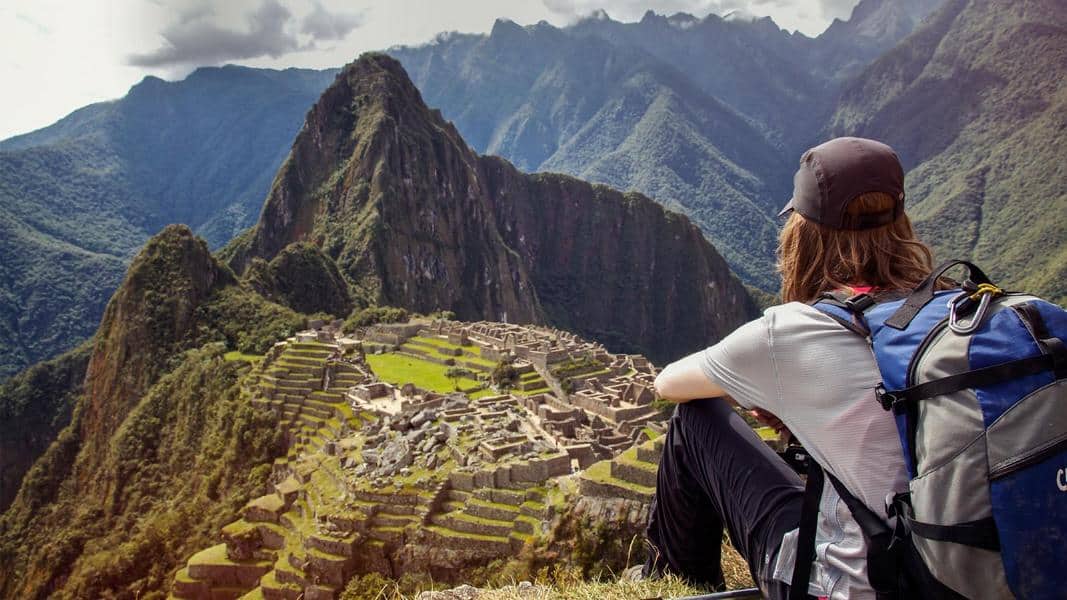 HOW TO PERU TRAVEL TIP
: Save money and stay safe when going to/from Lima Airport by using the Official Bus service inside the Airport called
Airport Express Lima
G Adventures is a giant in the world of travel and tours, and it's famous for group expeditions, normally taking around 15 or so excited travellers on a trip of a lifetime. It's suitable for all ages, and offers a variety of tour types, such as those aimed at families, or young people. G Adventures operates in over 130 countries worldwide, including Peru.  
If you're interested in travelling with G, you can journey between Lima and Cusco, and even to La Paz and Uyuni in Bolivia. However, there's no TripAdvisor page to check out reviews, so the quality of these tours and customer satisfaction is somewhat hard to gauge accurately.
G Adventures do however operate a highly recommendable Machu Picchu Inca Trail tour, which you can search on TripAdvisor. It's not cheap, but it's comparable with other options, and has been given very positive feedback. G's Inca Trail tour prices start at $1249, and the market price is between $560 and $1600.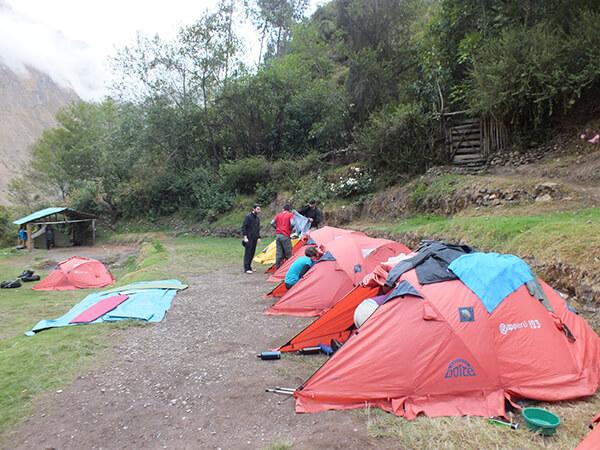 A list of pros and cons of travelling with G are compiled below:
Advantages
All inclusive: G Aventures books everything in advance, so there's no need for you to lift a finger! This makes for a very convenient trip, although it does take some of the spontaneity and independence out of your journey.
Safety: Security is often a major concern for people adventuring into Peru and Bolivia. G Adventures will help you travel safely, particularly good for first-time visitors to South America, or for non-Spanish speakers.
Small group environment: Groups are normally 15 to 20 people, and there'll be a designated guide assisting each step of the way.
Disadvantages
Inflexible: Your itinerary with G is fixed. What happens if you don't like the tour guide, or the people in your group? What if you fall in love with one of the cities and you'd like to spend longer exploring?
Expensive: When comparing the cost of doing the same trip independently, the prices for G tours are very expensive. For example, a 4-day Puno tour including an overnight Lake Titicaca Homestay costs $249. You can find an overnight homestay for just $37 on

www.findlocaltrips.com

(check out this website to search and compare tours around South America).  

G Adventures tours do not run every day: You need to be flexible in the day you wish to begin your tour, and check carefully before booking that the dates work around your other plans.
Lack of benefits to the community: The money you pay to G Adventures has little benefit to the Peruvian economy, given the headquarters are situated in Canada, and the guides are reputedly paid cash in hand. The amount of money declared in Peru itself is minimal.
In order to better understand what G Adventures can offer you on your trip, below is a table comparing the company with one of its competitors, Peru Hop (a hop on hop off bus service, see www.peruhop.com), and with the country's public bus service.
Did you know?
- The Tourist Information Center at 799 Avenida Jose Larco in Miraflores offers important free information for all travelers to Peru. Visit our
blog
for more information!
G Adventures
Peru Hop
Public Bus
Daily departures
No
Yes
Yes
Assistance given in booking extra activities
Yes
Yes
No
Itinerary is flexible and can be changed
No
Yes
Yes
Operates own buses
No
Yes
Yes
Guided assistance given throughout your trip
Yes
Yes
No
Hotel/hostel pick up and drop off
No
Yes
Yes
Approximate cost (incl. tours + accommodation + transport)
Lima to Cusco 10-day trip
$1500
$450
$390
Lima to La Paz 14-day trip
$1900
$620
$560

As you can see from the table, G Adventures is the most expensive option to travel through Peru. While a ten day trip with G Adventures will cost you about 1500 dollars, the same trip with public bus or with Peru Hop, would cost less than a third of the price.
If the thought of being so independent scares you, you can get the best of both worlds, with Peru Hop that runs a secure but independent hop on hop off bus service. Since you can stay for longer periods of time at each stop, it is a far more flexible option. By travelling with them or with public buses, you'll have a much more flexible experience.
---
ENTERTAINMENT TIP:
If looking for fun at night, or to watch sports during the day, or even a taste of home, visit the
Wild Rover Hostels Chain
for great food, sports and beer! Entrance to their bars is free even for non-guests
---
In summary, G Adventures can be used for its well-reviewed Inca Trail tour, as the prices aren't too different to the others offered in the market. However, before booking through G Adventures, it is well worth doing some of your own research. You can save a lot of money by organising your own tours and accommodation – who knows what you'll discover! Local Tour companies and
FindLocalTrips.com
also offer Inca Trail tours that have a similar itinerary but will usually be less expensive.